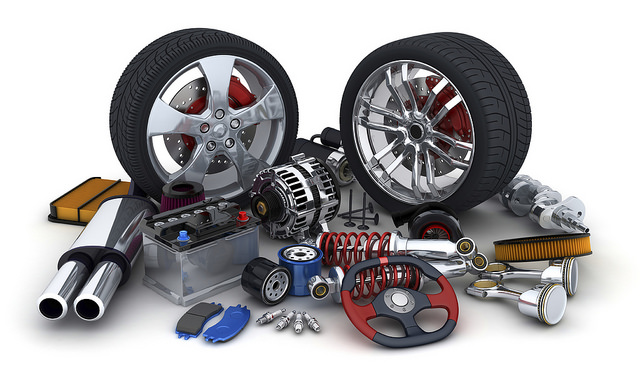 One of the most important aspects of car ownership – or leasing a car, for that matter – is proper vehicle maintenance and making sure that only the best auto parts are used in your vehicle.

Here at Sanderson Ford, we offer Original Equipment Manufacturer (OEM) auto parts, which come directly from Ford and are designed to work perfectly with Ford models. These are different from off-brand parts, which may not work like they are supposed to.
It's much safer to rely on OEM auto parts, which offer consistent, high-quality performance that you can trust. The actual choice is much easier too, as there is typically just one, top-notch version of each OEM auto part.

OEM auto parts also tend to come with a warranty, so in the unlikely case that something does go wrong, your money will not be wasted. This is certainly not the case with aftermarket parts.

Fortunately, we have an enormous selection of OEM Ford parts here at Sanderson Ford. Whichever part you need, we almost certainly have it. And if not, we will be happy to order it for you. It's important to us that your model uses the best parts of the market: OEM Ford auto parts.

Additionally, our expert technicians will make it easy to figure out which part you need and will help you find it. If you are even slightly confused, we will make sure that you leave Sanderson Ford with the parts you need.

And of course, our entire service department is available for all of your vehicle maintenance needs. Whether you simply need an oil change or require significant bodywork, we will be happy to assist you.

For more information, to make an appointment, or to meet with someone in our service department to discuss auto parts, simply give us a call or stop by any time, here at Sanderson Ford.
6400 N. 51st Ave.
Glendale
AZ
85301
Service Hours
Monday

7:00am - 6:00pm

Tuesday

7:00am - 6:00pm

Wednesday

7:00am - 6:00pm

Thursday

7:00am - 6:00pm

Friday

7:00am - 6:00pm

Saturday

7:00am - 3:00pm

Sunday

Closed