Sanderson Ford is very excited to announce that the 2018 Ford ROUSH Performance Mustang is available to purchase today. Not only are these new Mustangs unlike any sports car we have seen on the road before, but the ROUSH Performance features upgrade the Mustang to a whole different level. We currently have the ROUSH RS Mustang, ROUSH Stage 1 Mustang, and ROUSH Stage 2 Mustang at our Glendale, AZ dealership. Let's take a look at some features these amazing Mustangs have to offer and how you can purchase or lease one today.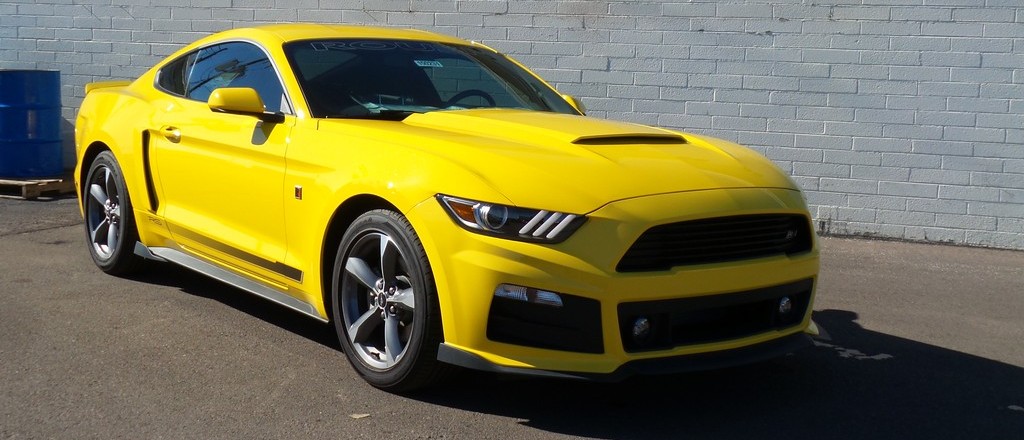 2017 ROUSH RS Mustang
The 2017 ROUSH Mustang RS is a streamlined fusion of irresistibly good looks, stunning body lines, and a ferocious tone. The RS's 3.7L V6 engine produces 300 horsepower and 280 lb-ft of torque to get its 19-inch black GT Performance Pack wheels spinning, while delivering an impressive 28 miles per gallon on the highway and 19 miles per gallon in the city. The 2017 RS is outfitted with the ROUSH "R7" Aero Fascia and a list of other body components, which lend to its aggressive styling.

New to the 2017 model year, the car comes with two choices of wheels and tires: standard Mustang GT Performance Pack wheels and tires or optional ROUSH wheels and ultra-high performance tires designed to attack corners with a vengeance. Also new for this model year is the optional Low-Gloss Black Rear Decklid Spoiler.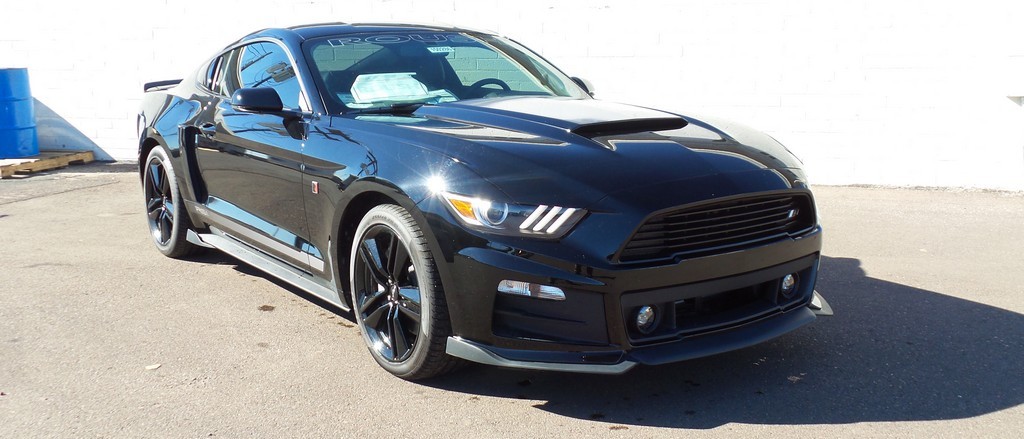 2018 ROUSH Stage 1 Mustang
The ROUSH Stage 1 Mustang combines ROUSH styling and Ford's refined 2.3L EcoBoost engine in a streamlined performance package. Ford has refreshed its 2.3L EcoBoost for 2018, and the boost in power led ROUSH to make changes specific to body and chassis tuning to create the ultimate lightweight Mustang. The turbocharged 4-cylinder Mustang produces an impressive 310 horsepower and 350 lb-ft of torque, and ROUSH body components add race-inspired styling.

Available options including ROUSH wheels and suspension upgrades allow the driver to tune the Stage 1 to achieve 1.07g skid pad performance ratings. A high-performance exhaust system is standard on the Stage 1 Mustang and offers reduced back pressure and increased sound presence, delivered through a stainless steel system. Coated satin black tips are new for 2018.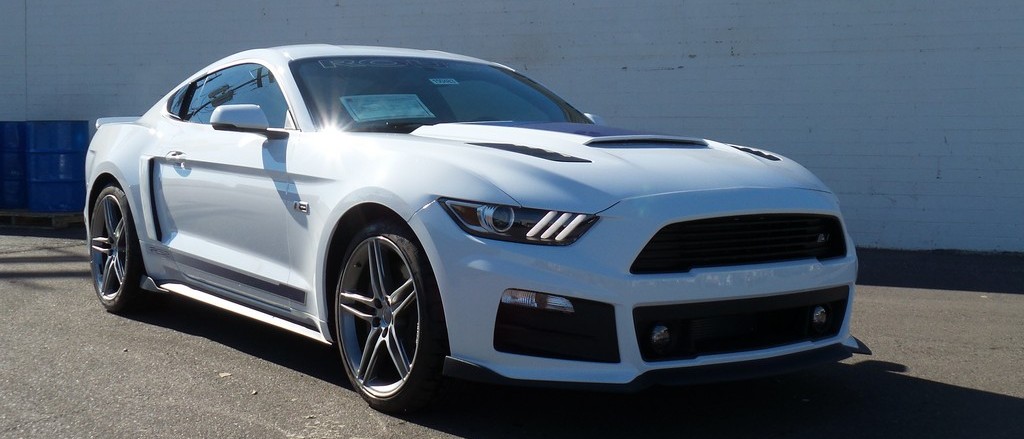 2018 ROUSH Stage 2 Mustang
The ROUSH Stage 2 Mustang combines the raw power of Ford's 5.0L V8 engine with ROUSH styling and suspension to create the ultimate customizable Mustang. The 460-horsepower Stage 2 has been equipped with an aggressive body package, adding true race-inspired styling. Meanwhile, the upgraded ROUSH suspension is paired with ROUSH-designed wheels and Continental ExtremeContact
Sport
tires to add grip and curve corners like never before. The resulting combination boasts 1.07 lateral g's on the
skidpad
.

Each Stage 2 Mustang benefits from state-of-the-art suspension upgrades including adjustable height
coilovers
and ROUSH-tuned valving. The result is no-compromise ride quality to allow for record track performance and comfortable street driving. For serious handling enthusiasts, an optional fully-adjustable 3-way suspension offers jounce and rebound adjustment.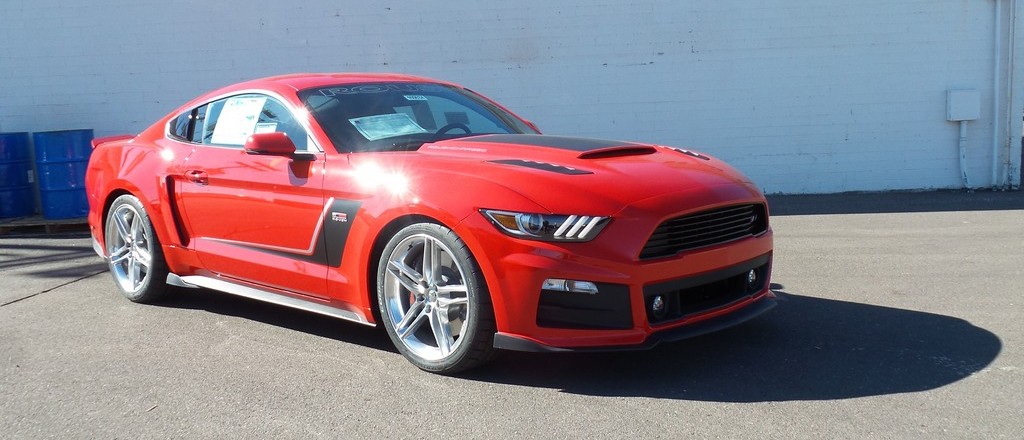 2017 ROUSH Stage 3 Mustang
The 2017 ROUSH Stage 3 is truly the ultimate in American muscle. Jack Roush's vision shines through this perfect combination of raw power and meticulous handling and braking capabilities, providing the driver access to the robust attitude and performance of a race car while maintaining a comfortable and uniquely "ROUSH" driving experience.

The 2017 ROUSH Stage 3 Mustang is a state-of-the-art muscle car that combines world-class handling with
Detroit-born
grunt. Under the hood, the ROUSHcharged 5.0L V8 powerplant pumps out 670 horsepower courtesy of the ROUSH Performance R2300 TVS supercharger. That's more horsepower per liter than any other American OE muscle car on the market. It goes without saying that the RS3 is a force to be reckoned with on and off the track, and a ten-second quarter-mile elapsed time is a real possibility with a racing tire and an experienced driver behind the wheel.
You can hear the Stage 3's power pulsing through an innovative ROUSH Active Exhaust System. This game-changing system gives full control over the volume and tone coming from a Quad-Tip stainless steel ROUSH exhaust. Select modes include a subtle "touring" mode, dynamic "sport" mode, and wide-open "track" mode. Using the "custom" mode, the operator can program dynamic profiles with virtually infinite sound possibilities from a mobile device.

The 2017 Stage 3 Mustang embodies the legacy of ROUSH Performance's racing heritage. Choose between a single adjustable
coilover
suspension that comes standard to take full advantage of the Mustang's independent rear suspension. For even more control over your ride, opt for the ROUSH TrakPak 3-way adjustable
coilover
suspension. The system has been custom-tuned by World Challenge professional driver Jack Roush Jr. to achieve a phenomenal 1.07g skid-pad performance.