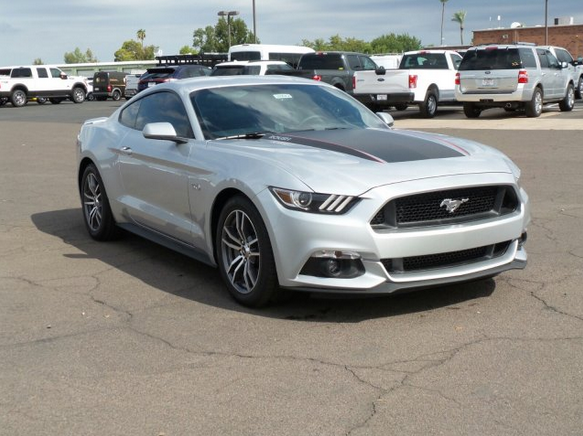 With a sleek, sporty aerodynamic look, the Mustang GT 300A is clearly modeled after the classic Mustang fastback. ​ The Mustang GT has signature LED tri-bar taillamps, complete with sequential turn signals, not to mention standard HID headlamps. ​ Also standard? ​ Dual exhaust pipes and air extractor hood vents. ​ Of course, when it comes to matching your own style, there is an extensive list of options to choose from, right down to the wheel designs, which range from 17 to 20 inches.
The Power, Performance, and Precision
Ford Racing and ROUSH are together once again to develop the industry-leading calibrated supercharger system found in the Mustang GT 300A, which boosts a performance to an impressive 670 horsepower/545 ft-lbs. of torque. ​ The ROUSH R2300 TVS supercharger features twin four-lobe rotors that are twisted 160-degrees, so unlike typically turbocharging, the ROUSH R2300 TVS supercharger boosts an instant throttle response, which can generate an increased power through the engine's entire power band. ​ This kit comes with an extended parts warranty, ROUSH Supplied Parts Only, which is good for 3 years or 36,000 miles from the date of retail purchase.
Road and Track Handling Package
If you are a driver that demands the most from your car, then the Track Handling Pack assembled by Ford Performance Parts is the perfect suspension system for you. ​ This kit also includes pre-assembled struts. ​ Put some zing into your Mustang with Ford Performance Parts Track Handling Pack. ​ These components are all designed to work together as a package, so you never have to worry about inefficiency. ​ The package lowers the car approximately 1.0" and it gives it an aggressive-looking stance with a focus on track and handling performance. ​ The cost is $1,499 plus labor.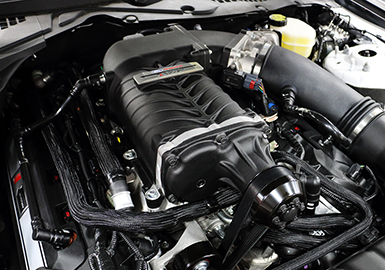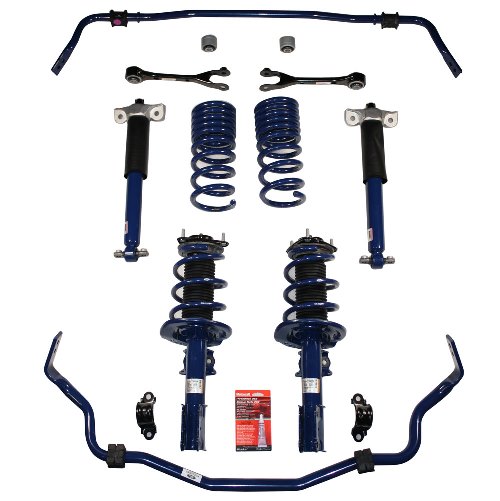 6 Piston Performance Front Brakes
This impressive kit includes Brembo 6-piston Satin Black aluminum calipers, 15' vented brake rotors, dust shields, installation hardware, brake pads, and rotors. ​ This kit requires larger wheels for caliper clearance. ​ The cost is $1,499 plus labor.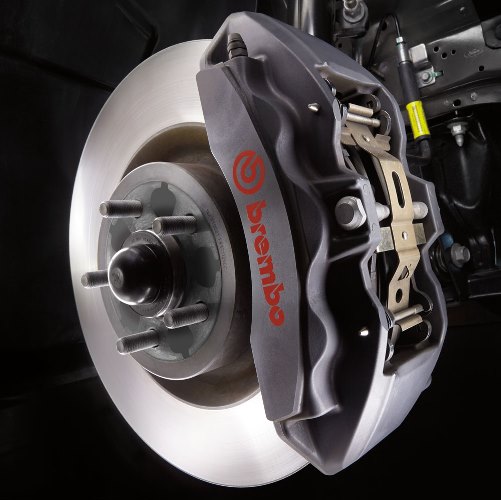 Your Mustang will be 100% emission compliant with this cat-back exhaust system. ​ The integral X-pipe bolts directly to the stock factory catalytic converters, providing you with that aggressive muscle car sound. ​ The tuned stainless steel mufflers with 4" chrome-plated stainless steel tips sound great, and look great as well. ​ The cost is $1,499 plus labor.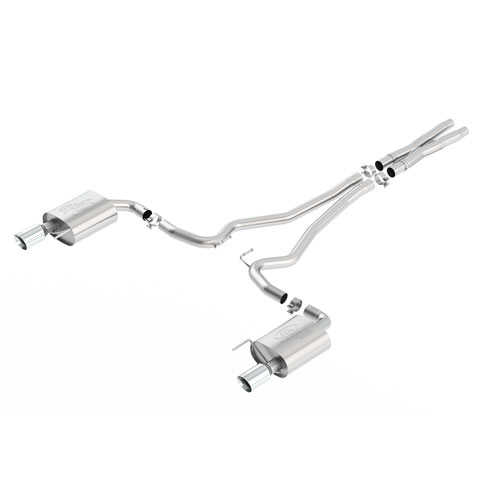 Designed around OEM CAD data for optimum quality, the Quarter Window Scoops are a must-have for your Mustang. ​ Fit to ensure a quick and easy installation, plus all mounting hardware and tape is included. ​ These come from ROUSH and are a pre-painted in a gloss black finish. ​ The cost is $250 plus painting (if needed) and labor.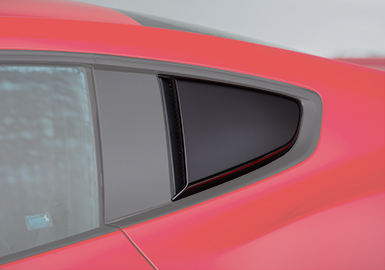 Designed using OEM CAD data, ROUSH side scoops are superior fitment and painless installation. ​ No trimming and sanding required! ​ The ROUSH Quarter Panel Side Scoops are available unpainted. ​ The cost is $250 plus painting (if needed) and labor.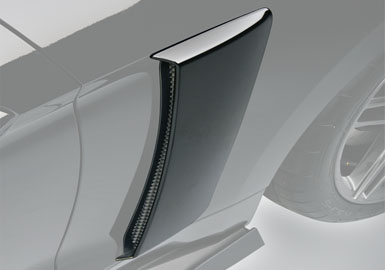 20" ROUSH Tire and Wheel Package
A new set of tires is, without a doubt, the most effective performance upgrade you can make to any vehicle. ​ A huge improvement in the grip and handing of the vehicle will change how your car takes corners and launches dramatically. ​ ROUSH 20 x 9.5 inch polished cast aluminum wheels will clear larger brakes and will definitely fill the wheel wells of your Mustang much better than the stock rims. ​ We suggest the lower profile, ultra-high-performance Cooper RS3-S tires, which provide a world-class grip in dry or wet conditions. ​ The 275 width tire is for the rear while 255 is used in the front of the vehicles. ​ This package also comes equipped with Tire Pressure Monitoring System (TPMS). ​ The cost is $3,200 plus labor.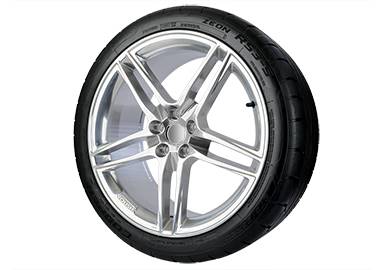 The Mustang GT 300A is the perfect choice when it comes to a muscle car that boosts incredible power, performance, and style. When it comes to the extraordinary Mustang's and the ROUSH name, Sanderson Ford knows what it takes to be the best.