Routine maintenance and occasional repairs are necessary to keep your vehicle healthy and on the road. So when you need that kind of work, where should you go? Your dealership offers a number of advantages over other types of repair shops.

Experience and Training
Dealerships offer a distinct advantage when it comes to experience. Your average repair shop likely services all sorts of makes and models. What you get with dealerships is far greater specialization. The technicians employed at dealerships regularly work on your make of vehicle.

Dealerships also have the resources to give their technicians the proper training. Beyond quality parts, the know-how of the mechanic working under your hood is of utmost importance. Not only are dealership technicians well-trained, they are also continually re-certified. This is also important as automotive technology evolves at a very fast pace.

Capable Facilities
Along with better-trained technicians, dealerships offer the benefit of up-to-date equipment. In addition to the experience, state-of-the-art diagnostic is going to make the difference between making the right and the wrong diagnosis. Having the right tools and equipment can also translate into a faster turnover time.

Reputation and Trust
A dealership likely serviced your vehicle when it required work dictated by warranty. That creates an incentive to continue working with the dealership since you've already established a relationship with the dealership.

Dealerships are established enterprises. The goal isn't to service your vehicle once but to establish a relationship so as to secure your repeat business. Reputation is more important to dealerships because they are in it for the long haul.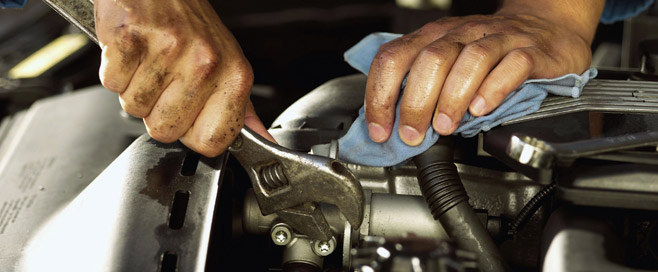 6400 N. 51st Ave.
Glendale
AZ
85301
Hours
Monday

7:00am - 6:00pm

Tuesday

7:00am - 6:00pm

Wednesday

7:00am - 6:00pm

Thursday

7:00am - 6:00pm

Friday

7:00am - 6:00pm

Saturday

7:00am - 3:00pm

Sunday

Closed